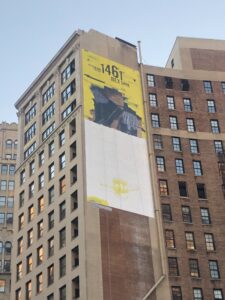 Master Painters Exterior Painting
Exterior Painting New York style! That's Concord Painting, one of the longest-running external surface painting companies based in Manhattan, NYC. It's not just the act of façade painting that sets Concord Painting apart. Equally important is the preparation leading up to the external painting. With a thorough knowledge of Local Law 11, an expert crew of riggers, scaffolding experts, and master painters, Concord Painting is the first choice for exterior painting NYC.
Many repeat clients return to Concord for their exterior painting needs. Started in Manhattan, New York, in 1951, Concord has almost 70 years of experience to draw on. Concord covers all types of painting, industrial, commercial, retail, external painting, interior painting, and provides a full service in NYC and the greater New York area. Call us for a free consultation for the finest in external painting that NYC has to offer.
Hire An Experienced Painter
With this in mind, Contact Concord Painting in the NY and New York City area whenever you require experienced industrial or commercial painting. Since 1951, our family-owned firm has provided high-quality interior and exterior painting services to businesses. We'll help you accomplish your next painting project accurately and on schedule. In other words, let us take your project off your hands so you can concentrate on your business!
Concord Painting – Highly Specialized Painting Services
Today in the greater New York City Area, Concord Painting helps commercial enterprises tackle the most challenging assignments effectively. As a specialized firm listed under "Painting Company Long Island" industrial directory headings, we possess the experience, training, and equipment required to help you complete massive business painting projects successfully.