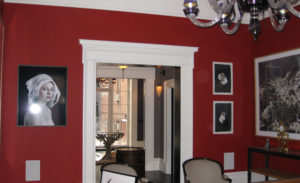 We all know that interior painting disrupts everyday life and therefore requires patience and care.  Concord Painting of New York understands the high emotions that Brooklyn interior painting projects can lead to, with tenants and landlords and building owners locking heads. Concord has many repeat customers for their NYC interior painting jobs. Concord Painting knows that professional painting crews quickly and efficiently prepare and paint hallways, corridors, and rooms with a maximum of skill and a minimum of interruption.
It takes real talent to take a complicated painting job and simplify it down to its basic components, eliminating fuss, bother, and animosity.  NY and Brooklyn landlords will attest that the amount of tenant complaints falls considerably when Brooklyn interior painting is on the scene.  Contact Concord today for meticulous and affordable interior painting that looks great and makes peace, not war.
Painting Companies NY
When Choosing, Choose a Contractor with Proper Qualifications.
Commercial painting jobs aren't as simple as getting some college students on summer vacation together to paint a house. It takes a lot of special equipment and expertise to do commercial painting jobs right. That is why it is essential to find painting contractors with the right qualifications to get the job done correctly.
The right commercial painting service will show you many ways in which their business stresses professionalism. This means conducting background checks and drug tests on all of their workers. It also means that all of their workers will be fully licensed, bonded, and insured.