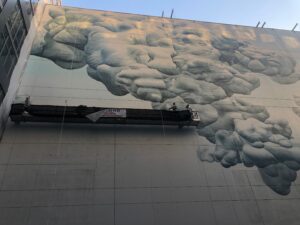 Painting Contractor in NYC
Painting Contractor NYC, Concord Painting tackles all kinds of painting jobs from the smallest apartment building to the famous Cyclone Roller Coaster located in Coney Island. Based in Midtown Manhattan, Concord Painting specializes in projects that take that little extra time and expertise to accomplish. Concord has been a Painting Contractor in NYC for 70 years, boasting some major painting, rigging, and scaffolding work along the way. Working on iconic buildings such as the Empire State Building solidified Concord Painting's reputation as one of the finest industrial painting companies in NYC.
It is imperative to hire the best, Concord Painting, the Painting Contractor of NYC New York, for the job, so the job gets done right and within your parameters. 
When you hire the right company for the job, it will get done quickly when quality equipment, supplies, and top-notch staff are used.  You want to choose Concord Painting, an NYC, New York Painting Contractor with an excellent track record and proper qualifications. Concord Painting, Inc. is that company. Call us for an estimate and find out how we'll take this painting problem off your hands and make you a happy and loyal client.
Please check out our painting company gallery for a sample of completed painting contracting, rigging, and hoisting jobs. In addition, we are a sign painting and spray painting company for all five boroughs and Long Island with a specialty for buildings over 4 floors.